Senior Software Developer
Roberto offers a rare breadth of knowledge and experience, as a developer, graphic designer and teacher. He has worked as a freelancer and within teams in marketing agencies, web development shops and non-profits. He has contributed to projects of all sizes, from small businesses to universities and international corporations, the latter sometimes spanning years of development and comprising multi-million dollar budgets. He also has worked in pretty much every position in a dev team, from devops to back-end and front-end but he considers front-end his forte. His colleagues and supervisors like to compare him to a unicorn... however, he just sees himself as curious and versatile with a strong preference for a wide range of interests over narrow specialization. A technologist at heart, he lives to explore new territories and to learn and implement creative, elegant and fitting solutions.
Skill Set
HTML5, CSS3, TailwindCSS, Bootstrap, SASS, LESS, CSS Grid, Suzy, Singularity, JavaScript (and ECMAScript ≥ 6), Svelte, building of user interfaces, CDD, CMS theming, Twig, Liquid (Shopify), PHP, Python, Ansible, Terraform, CI/CD (GitLab CI pipelines) Web animation (CSS, SVG, rAF WAAPI, Anime.js), Testing (Testing-library, Jest, Storybook, Chromatic), Graphic Design, Figma, Adobe CC, Corp. identities, website design, UI and UX design. Drupal 6/7/8 & 9, Headless Drupal (Contenta CMS, ContentaJS, JSON:API), Wordpress, Grav, Sapper / SvelteKit. Also Data Science (data manipulation, analysis, modeling, visualization & presentation; Jupyter Notebooks).
Fun Fact
In a previous life (or so it feels) Roberto was a Descriptive Geometry teacher in a high school. Then he got invited to be a lecturer in a university for the same subject. If you don't have any idea of what Descriptive Geometry might be, you're perfectly excused as it is almost as esoteric as it sounds.
For Fun
Hiking and trail running are Roberto's passions. Whenever he faces complex development issues he goes for a long run. When he comes back, the issues suddenly look easy and inviting to tackle, even more so from the comfort of his office chair.
Other team members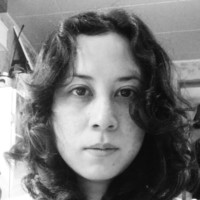 meet
Gabrielle
Gabrielle Carson
Chief Operating Officer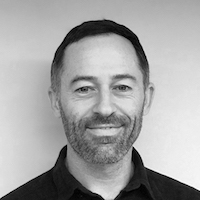 meet
Bryce
Bryce Gilhome
Chief Technology Officer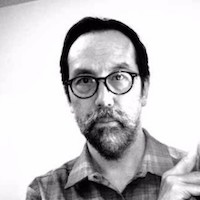 meet
Djun
Djun Kim
Chief Executive Officer